How Does the Diaphragm Muscle Help You Breathe?
Take a deep breath in…and out… Notice how your chest moves in and out with each breath. You can thank your chest muscles, especially the diaphragm, for helping you breathe.
Where is the Diaphragm Muscle in the Body?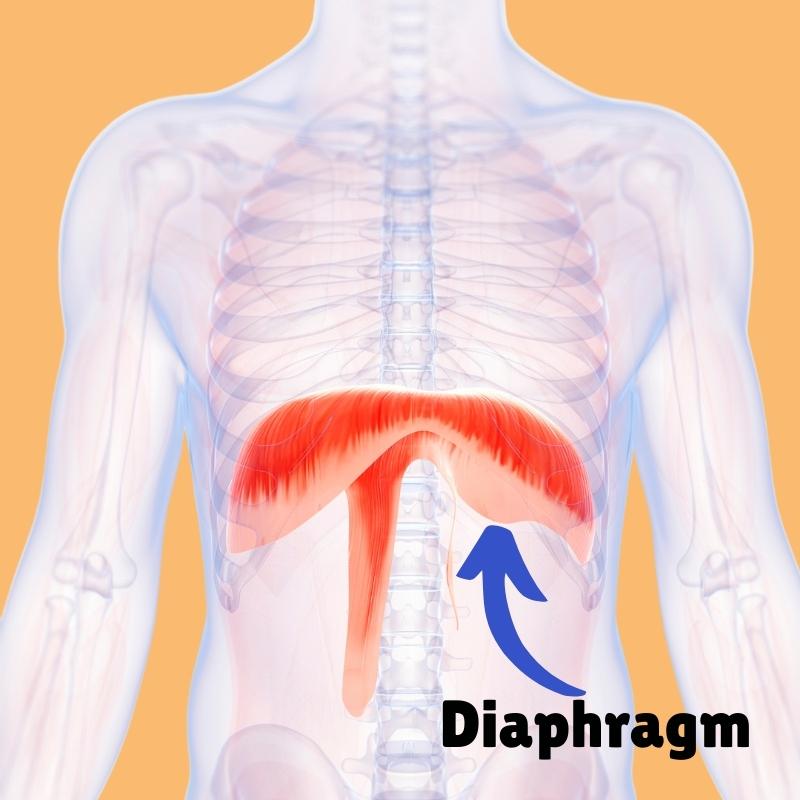 The diaphragm is a thin and wide muscle that's located right under your lungs. What do you think about the shape in this picture of the diaphragm? It kind of looks like a dome, parachute, or an upside-down coffee filter!
The diaphragm muscle acts like a wall between your chest and abdomen. Since it extends from your left to right side and also your front to back side, it separates your lungs from your stomach and intestines.
As a result, your lungs live "upstairs" in your chest, and your stomach and intestines live "downstairs" in your belly.
What Controls the Diaphragm Muscle?
Most of the time, breathing happens automatically, even when you are sleeping and dreaming! Sometimes, you might choose to control your diaphragm muscle, like when you hold your breath or pant like a puppy.
All of this happens because your brain sends signals through the spinal cord which then goes down nerves to the diaphragm muscle.
How Does the Diaphragm Muscle Help You Breathe?
The 2 phases of breathing are (1) inhaling, which means breathing in air, and (2) exhaling, which means breathing out air.
INHALE: When you inhale, the diaphragm muscle contracts (squeezes) and moves down. This makes the space inside your chest bigger, so air gets pulled into your lungs.
EXHALE: When you exhale, the diaphragm muscle relaxes and moves back up. This makes the space inside your chest smaller, so air gets pushed out of your lungs.
Take a look at this cool video to see how your diaphragm and lungs work together to help you breathe in and out!
Learn More About Your Amazing Body!
Updated on September 3, 2022 • Reviewed by Betty Choi, MD
Updated on September 3, 2022
Reviewed by Betty Choi, MD