Best Human Body Toys for Kids to Have Fun Learning Anatomy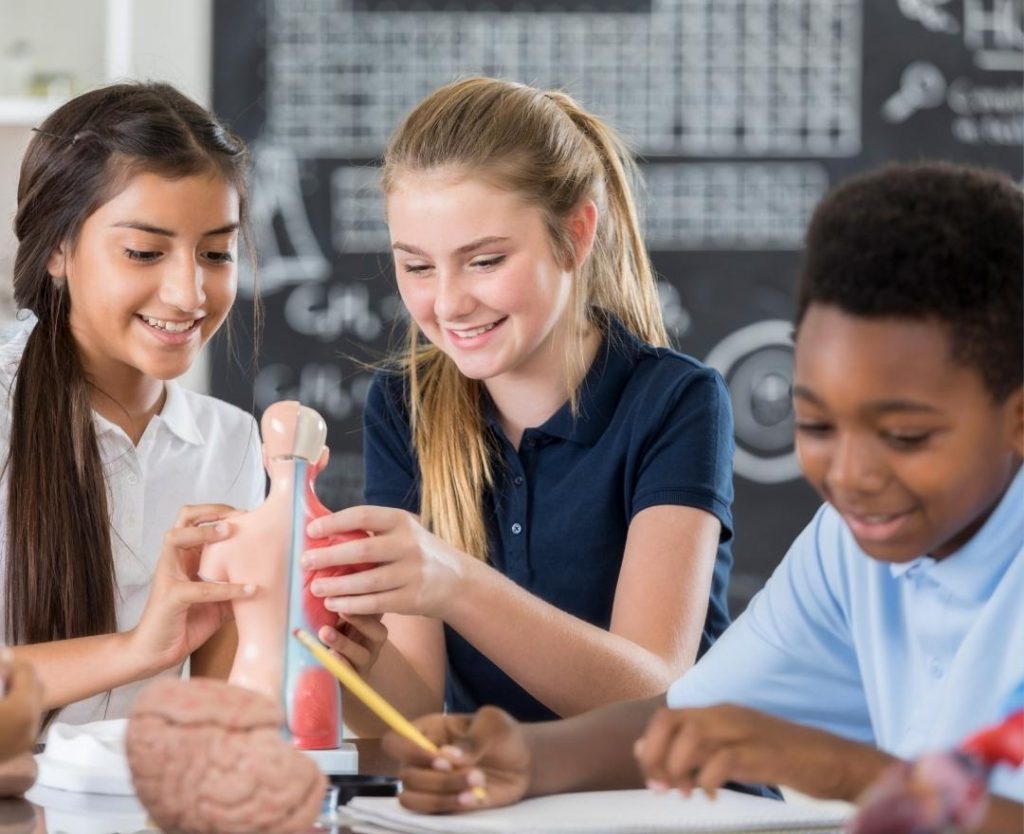 Human body toys are some of the best learning tools for children at home or school. With amazingly realistic anatomy toys, kids can see how their body works on the inside.
Since children are naturally curious about their bodies, it's never too early to start learning anatomy! These cool human body toys just might jumpstart a dream of becoming a doctor, nurse, paramedic, or scientist.
To celebrate birthdays and holidays, anatomy learning toys also make great gifts for science lovers!
Best Human Body Learning Toys for Kids
Do you have a child in kindergarten, elementary school, or middle school? These human body toys are great for a wide range of ages and developmental levels. Kids can get a close-up look at interesting organs like the heart and brain. Many of these toys are small and don't take up much space. Others are larger but leave a lasting impression.
Disclosure: This article may contain Amazon affiliate links. If you click an affiliate link and make a purchase, Human Body Learning earns a small commission which supports this educational website at no additional cost to you.
Human Body Model
Looking for a realistic human anatomy toy that will grow with your child? This set of human body models will fascinate students in preschooler, kindergartner, elementary school, and middle school. Put them on a desk or bookshelf for easy reference. The miniature anatomy models set includes:
Human torso model
Skeleton model
Brain model
Heart anatomy model
SmartLab Toys Squishy Human Body
If you're tight on space and looking for smaller anatomy model, this is cute and educational. The squishy human body toy includes removable organs like the liver, stomach, heart, lungs, intestines, brain, and more! This science toy also comes with an illustrated pamphlet with information on common body functions.
Beware of small parts (choking hazard) for children 3 years and under or those who are still in the mouthing stage.
Human X-Rays
Wondering what your bones look like? The Roylco True to Life Human X-rays are the real deal!
With these authentic X-rays, kids can look at different parts of a skeleton, just like doctors! Hold them up to a light or window to get a better view of each bone x-ray. And put together the bone x-rays like a human skeleton puzzle!
Broken Bones X-Rays
After learning about healthy bones, see if you can find fractures!
The Roylco Broken Bones X-rays come with a list of realistic scenarios to help kids understand what caused the bone to break. For example: "Radius fracture (wrist): Oblique fractures like this one are usually caused by falls onto outstretched hands and are the most commonly seen fractures in pediatrics."
Best Human Body Learning Toys for Toddlers and Preschoolers
If have a preschooler or kindergartener, these human body toys are a fun starting point! Each of these human body toys are great for classroom and homeschool learning.
Dental Model
Want to encourage healthy dental habits? Kids can have fun learning how to brush and floss their upper and lower teeth with this dental model.
Some dental models include a moveable tongue, which can be helpful for children undergoing speech and language therapy.
Melissa and Doug Human Body Puzzle
This wooden human body puzzle helps kids visualize the major organ systems. They feature anatomically correct drawing of boys and girls. Because the 24 puzzles pieces are sturdy and wooden, little hands can learn and play for years.
Learning Resources Skeletal Floor Puzzle
This large 15-piece skeleton puzzle is fun for curious minds! Because it is made of soft, thick, durable foam, it is also safe for busy young hands.
Every puzzle piece is labeled with the bone's scientific name and body part. When the puzzle is put together, it's about 4 feet long!
Tips for Optimizing Learning with Human Body Toys
Movement, or physical activity, is thus an essential factor in intellectual growth.

Dr. Maria Montessori; Physician, Educator, and Author; The Secret of Childhood
More Ways to Learn Along with Anatomy Toys