Best Human Body Toys for Kids to Have Fun Learning Anatomy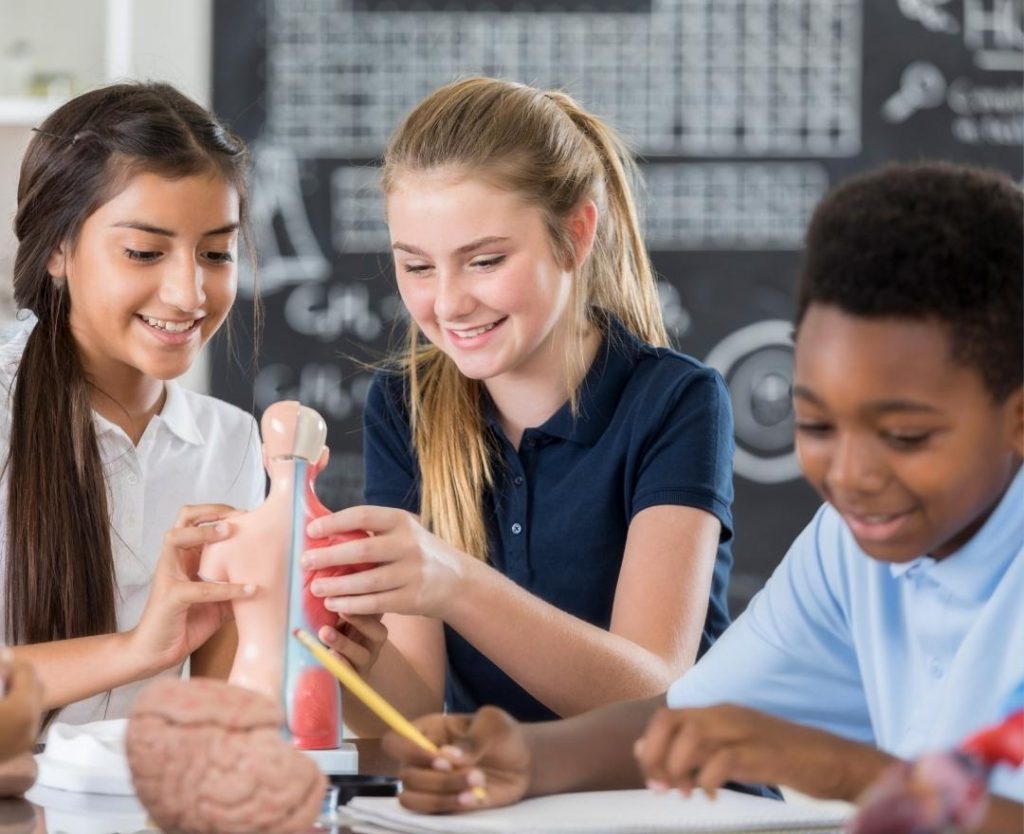 Human body toys are some of the best learning tools for children at home or school. Kids can discover the science of how their bodies work with amazing anatomy toys.
Since children are naturally curious about their bodies, it's never too early to learn anatomy! These cool human body toys can help kids wonder and ask great questions about their bodies. They could also jumpstart a child's dream of becoming a doctor, nurse, paramedic, or scientist.
To celebrate birthdays and holidays, anatomy-learning toys also make great gifts for science lovers! Pediatricians could also have these toys in the doctor's office for kids to explore.
Benefits of playing with human body toys
Best human body learning toys for kids
Do you have a child in kindergarten, elementary, or middle school? These human body toys are great for various ages and developmental levels. Kids can get a close-up look at interesting organs like the heart and brain. Many of these toys are small and don't take up much space. Others are larger but leave a lasting impression.
3D Human Body Model for Kids
Looking for a realistic human anatomy toy that will grow with your child? This set of human body models will fascinate preschoolers, kindergartners, and elementary, middle, and high school students. Put the body models on a desk or bookshelf for easy reference. The miniature anatomy models set includes:
Human torso model
Skeleton model
Brain model
Heart anatomy model
Recommended age: 5 years to adult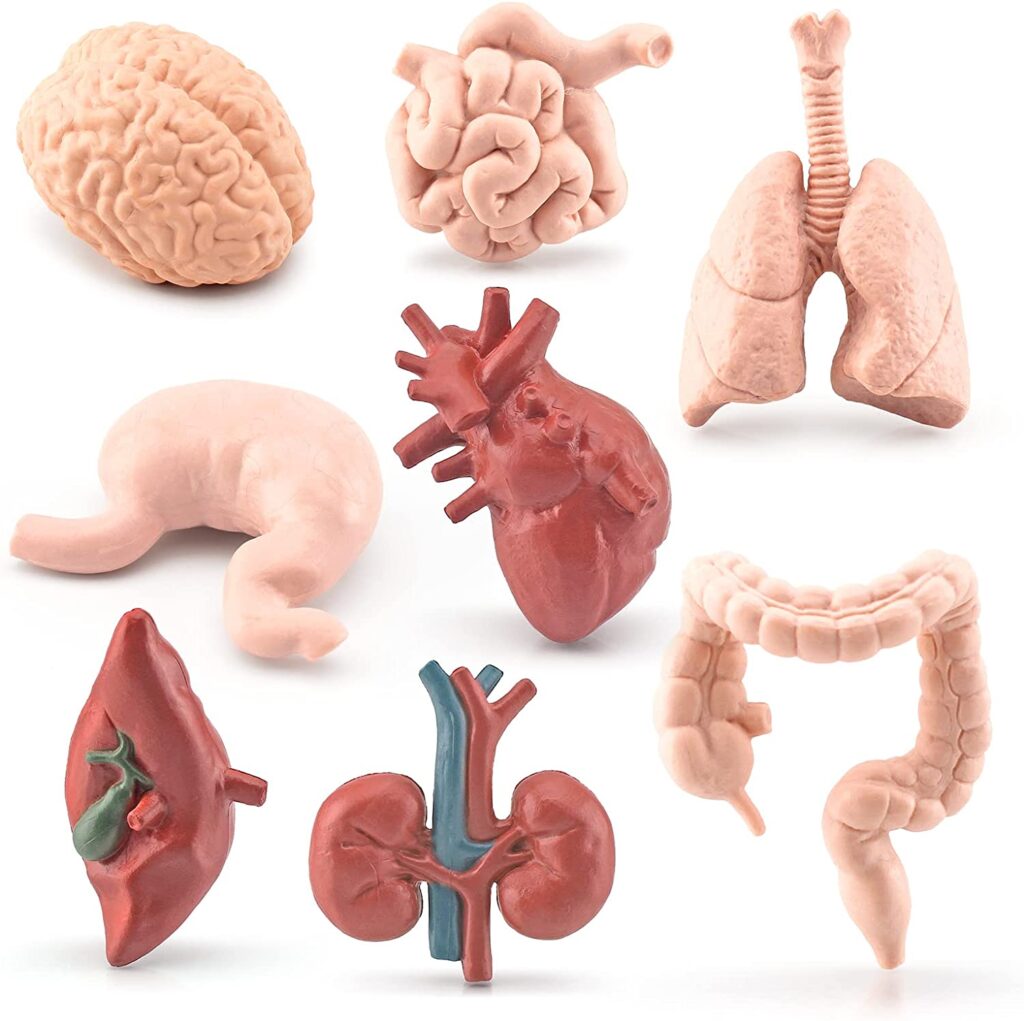 Mini Human Body Anatomy Organs
If you're tight on space and budget, these little organs are cute and educational. This set of human body toys includes a realistic mini model of the lungs, brain, heart, stomach, kidneys, liver, and intestines.
Because these science toys are not squishy, they may also be more durable for multiple children to use and learn how their body works.
Remember that small parts are a choking hazard for children three years and under or those still in the mouthing stage.
Recommended age: 5 years to adult
Human X-Rays for Kids
Wondering what your bones look like? These True-to-Life Human X-rays are the real deal!
Kids can look at different skeleton parts with these authentic X-rays, just like doctors! Hold them up to a light or window to get a better view of each bone x-ray. And put together the bone X-rays like a human skeleton puzzle! Perfect for interactive learning.
Recommended age: 5 years to adult
Broken Bones X-Rays
After learning about healthy bones, see if you can find fractures on X-rays!
In addition to Broken Bone X-rays, this set includes examples of why bones break. A pamphlet lists realistic scenarios to help kids understand what caused the bone to break.
For example: "Radius fracture (wrist): Oblique fractures like this one are usually caused by falls onto outstretched hands and are the most commonly seen fractures in pediatrics."
Recommended age: 5 years to adult
The World of Germs Science Kit (Magic School Bus Homeschool STEM For Kids)
Get ready to have fun with these hands-on science experiments for kids!
Find out what lives between your toes, grow germs on a petri dish and in test tubes, test antibiotics, analyze data like a real scientist, and more. Learning about germs can inspire kids to wash their hands and stay healthy.
Recommended age: 5 to 12 years
Kids Beginner Microscope STEM Learning Kit
Take a close-up look with this fun beginner compound microscope! Have fun peeking at all sorts of prepared slides and make your own with blank slides.
Start on the lowest magnification and zoom in to see how things look at different levels.
Recommended age: 6 to 12 years
Best human body learning toys for toddlers and preschoolers
If you have a preschooler or kindergartener, these human body toys are a fun starting point! All of these science toys are great for classroom and homeschool learning.
Teeth Model Toy for Kids
Want to encourage healthy dental habits? With this dental model, kids can have fun learning how to brush and floss their upper and lower teeth.
Some dental models have removable teeth so children can see the root in the gum. Other dental models include a moveable tongue, which can be helpful for children in speech and language therapy.
Recommended age: 3 to 6 years
Magnetic Human Body Anatomy Puzzle Play Set for Preschoolers
This wooden human body puzzle helps kids visualize the major organ systems. They feature anatomically correct drawings of boys and girls.
Because the 24 puzzle pieces are sturdy and wooden, little hands can learn and play for years.
Recommended age: 3 to 6 years
Learning Resources Skeletal Floor Puzzle
This large 15-piece skeleton puzzle is fun for curious minds! It is also safe for busy young hands because it is made of soft, thick, durable foam.
Every puzzle piece is labeled with the bone's scientific name and body part. When the puzzle is put together, it's about 4 feet long – the size of an average 6-year-old child. It's the perfect human body toy for playing and learning at home or exploring at school.
Recommended age: 3 to 8 years
Fun human body science gifts
Here are more fun and unique gift ideas that celebrate anatomy science!
Brainwashed Soap
Make bath time more exciting with soap shaped like a real human brain! This would make a fun gift for brainiac kids, science-loving friends, and smart teachers.
Recommended age: 3 years to adult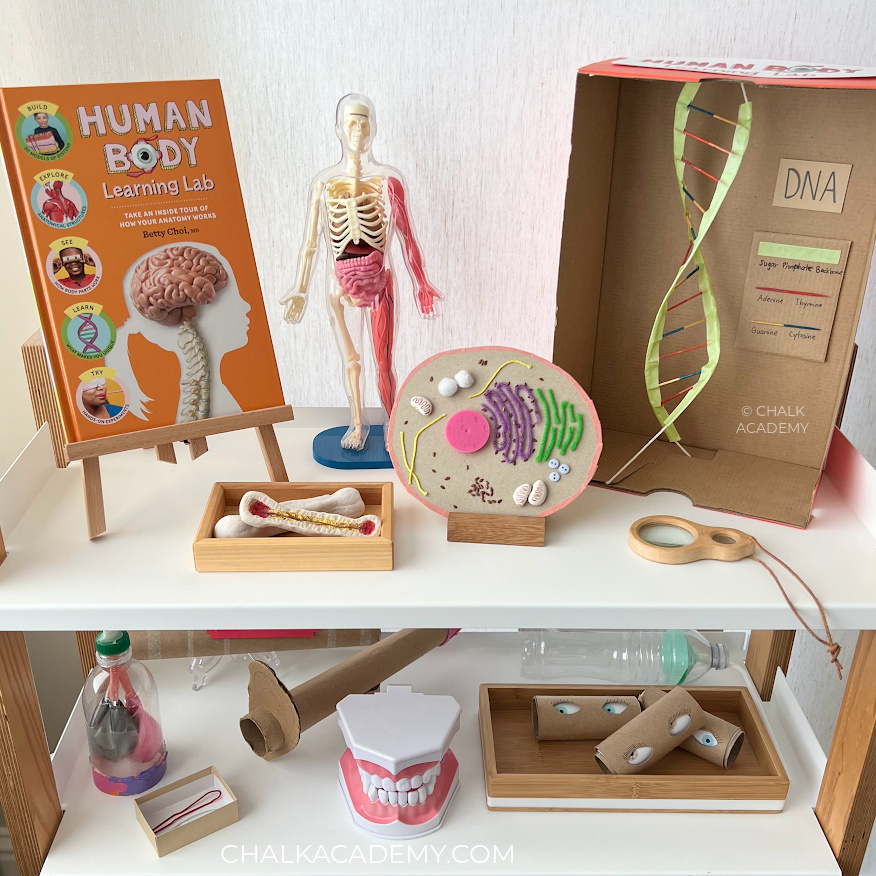 Human Body Learning Lab Book
Written by pediatrician Dr. Betty Choi, Human Body Learning Lab is the best anatomy book for kids of all ages!
Learn science facts and health tips by making DIY human body toys, including shaping bones from salt dough, creating a moving model of the eyes, crafting a 3D skin model, and setting up a working model of the urinary system to show how the body makes pee.
Packed with colorful science diagrams and realistic, diverse photographs of curious kids, The Human Body Learning Lab makes biology more exciting and engaging than ever.
Recommended age: 5 years to adult
Happy Human Organ Stickers
Have you ever seen human organs arranged in pretty rainbow colors?
These adorable mini stickers feature organ names and clever punny phrases like "Party in my pancreas", "I got the beat" (heart), and "Hold me" (bladder)! Decorate your notebook or make a friend smile by sharing the cute anatomy stickers.
Recommended age: 6 years to adult
Working Toy Stethoscope
Empower kids with a real stethoscope meant for playful learning! Have fun exploring the heartbeat, listening to lung sounds, and playing doctor and patient.
Recommended age: 5 years to adult
Tips for fun learning with human body toys
More fun human body science toys