Skin Layers Anatomy for Kids: A Close-Up Look With Pictures
Although your skin might seem thin, your body is wrapped up in powerful layers of protection from head to toe. If you've ever had a cut, blister, or sunburn, you've already had a peek inside your skin anatomy. Just like a triple-tier cake, your skin has 3 layers of goodies inside. Each strand of hair is like a candle on top! Let's learn what's inside a skin anatomy diagram!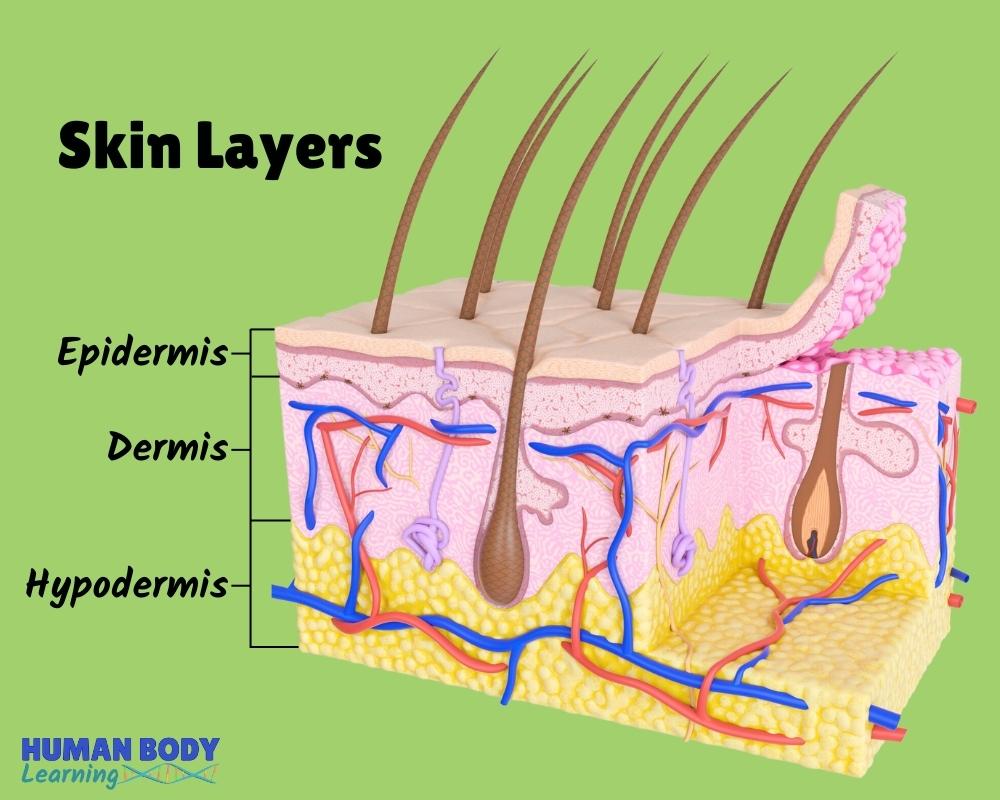 What does your skin do?
Your skin has a lot of different jobs! Here are just a few:
It protects your body.
It keeps your body temperature just right.
It helps you feel and touch things.
What are the 3 layers of human skin?
From outside in, let's take a close-up look at the anatomy of each skin layer.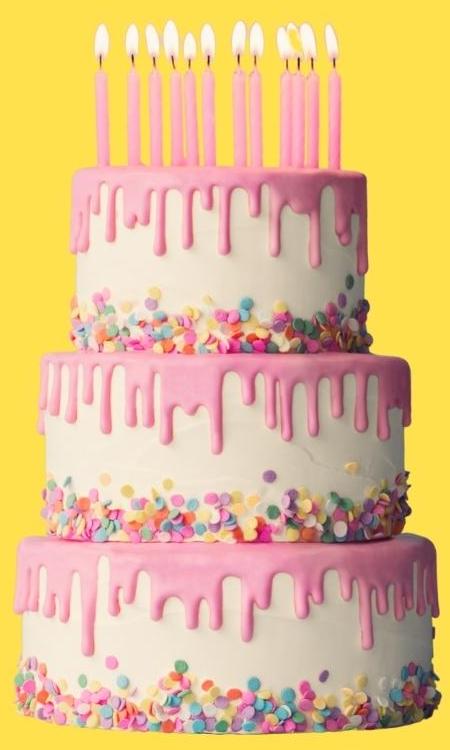 What does the top skin layer (epidermis) do?
Touch your arm and take a good look at it. The first thing you see is your skin's surface, which is called the epidermis. Your top skin layer: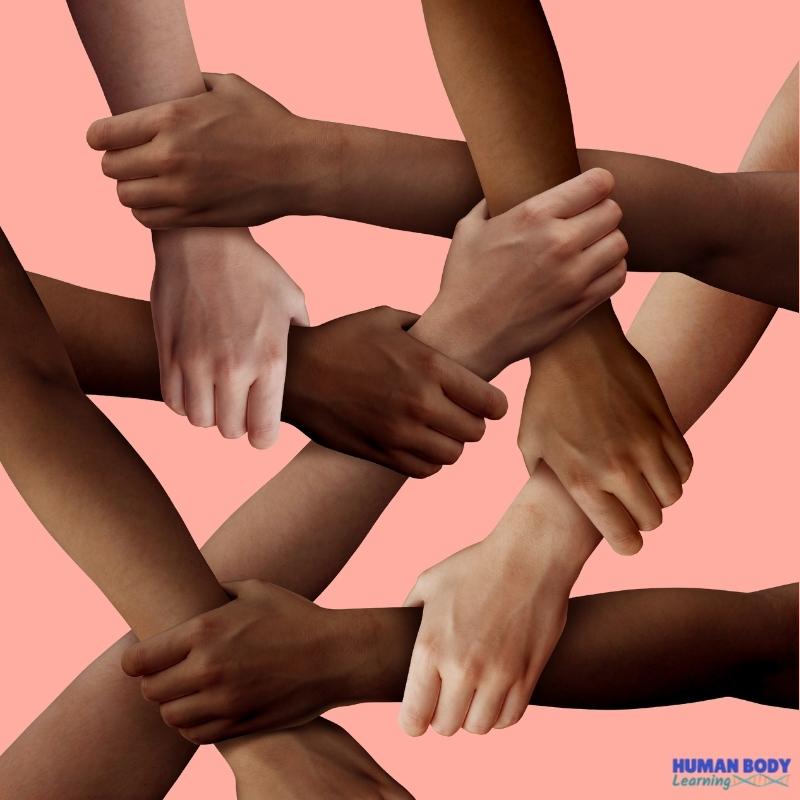 What does the middle skin layer (dermis) do?
The dermis is your skin's middle layer. It has a lot of important jobs, too! The dermis:
What does the bottom skin layer (hypodermis) do?
Now we've reached the deepest skin layer, the hypodermis. Since "hypo" means "under", this word literally means "under the dermis". Filled with fat and connective tissue, the bottom later of skin has 2 main jobs:
The bottom skin layer also has blood vessels and nerves.
Human skin layers anatomy diagram with labels
Can you find the different parts of the skin in this anatomy diagram? Here's a list of important parts of each skin layer:
EPIDERMIS:
Keratinocytes

Melanocytes
DERMIS:
Nerves
Hair follicles
Oil glands
Sweat glands
Blood vessels
HYPODERMIS:
Common questions about skin layers anatomy
Can you guess the answers?
Learn more about your amazing body!
Updated on May 9, 2023 by Betty Choi, MD
Updated on May 9, 2023
by Betty Choi, MD